Now available at Prestige Automobiles!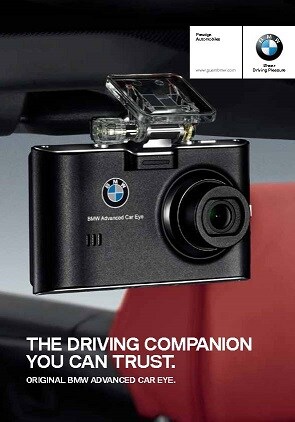 Take the joy of driving to new heights 

with the BMW Advanced Car Eye.
The highly sensitive full-HD camera 
keeps watch over critical driving and 
parking situations, documenting them 
as detailed videos taken from the 
car's perspective. With this reliable 
eyewitness by your side, you can 
fully experience the sheer driving 
pleasure of every ride. 
BMW Advanced Car Eye can be used 
universally in almost all BMW models.
For more information, contact us at 671-633-2698 or at parts@prestigeautoguam.com